The folding coffee table, as with the space-saving expanding tables, offers versatility in your living room arrangement. When erected, you have a perfectly gorgeous coffee table. When more space is needed, however, or you wish to use it in another room, or even outdoors, it can be folded small and carried or stored away easily.
Perfect for any interior decor, and ideal if you love entertaining, each folding coffee table has to pass certain criteria before we can approve it. These include:
Quality of workmanship – we've only suggested coffee tables that look professional.
Durability – you'll use your coffee table daily, that's why we only suggest durable options.
Ease of storage – all of these folding coffee tables are easy to pack away in storage.
Price vs quality – we only suggest items with a good price to quality ratio.
Style – it's about personal taste. Just be sure to match it with your current decor.
Only the ones that check our boxes are featured on Sofa Spring. That way you know you're getting the very best.
Here are our top 3 picks of Sep, 2023:
---
1) Portable Folding Coffee Table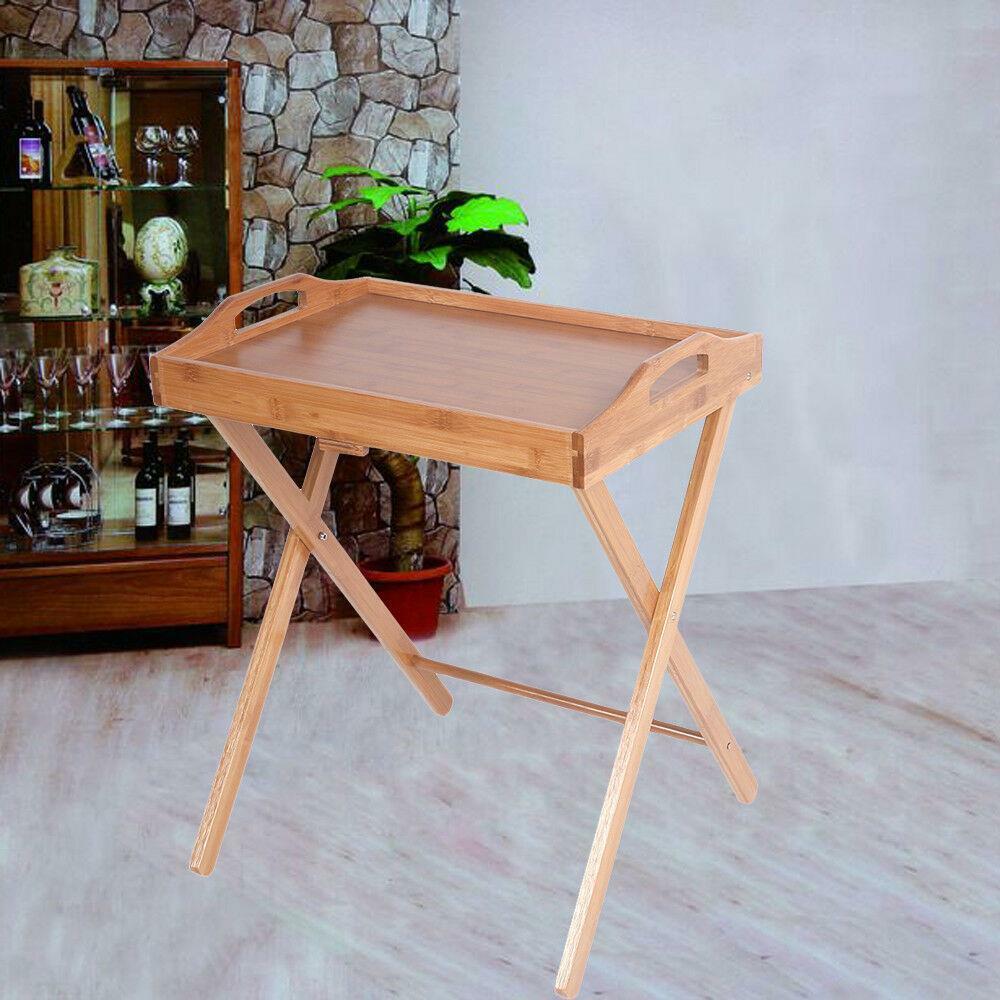 as of September 24, 2023 11:16 am
Do you think the dining table occupied too much place?. If you think so or you want to save place, the flood standing folding dining-table wood color would help you to solve this problem. This table can be easily folded, and it can save space very well.
---
2) Small Round Coffee Table
This wooden circle table is just the table that you need for that nook and corner of your living room or bedroom. It is the perfect addition to a minimalist home. It is small and saves space while functioning as a book table or for serving drinks. What is great about this is it comes with a metal frame that is simple, elegant, and sturdy. Another feature you will love about this is it is foldable so you can fold and stash it in your storage when needed. The wooden table itself is waterproof and fireproof making it safe and easy to clean.
Features
Metal Frame/Can be Folded/Easy Bring And Saving Place
MFC waterproof/Fireproof/Easy Clean with 1.5CM table top,High quality one
Oil painting solid metal frame,durable,good support
Stander package with protection foam inside
Can Be Used At Living Room/Bed Room/Park And Ect
---
3) 2-Tier Folding Industrial Coffee Tables
Features
No-assembly Folding Coffee TableEasy AssemblyThe coffee table requires no tools for quick installation in 10 seconds.
No-assembly Folding Coffee TableSpace SavingThe coffee table no screws for easy installation when not in use can be folded up and placed in any corner, do not take up your space.
No-assembly Folding Coffee TableExtraordinary StabilityThe coffee table has a sturdy black frame and a brown top The perfect combination of the two results in extraordinary stability and fashion.
No-assembly Folding Coffee TableMultiple UsesThe table top is designed in two layers, and the lower layer can hold books or give pets a place to rest.A coffee table is ideal for any setting: office room, reception room, living room or storage space under a limited space.
No-assembly Folding Coffee TableProfessional Customer ServiceYour happy shopping experience is my greatest pursuit , if you have any problems, there is no faster way to solve them than to let us know.
---
Looking for a coffee table with extra perks? Check out our best storage coffee tables.
If you enjoyed this page and would like to check out other kinds of coffee tables, then why not take a look at our other articles here?